RYERU SEED SECONDARY SCHOOL COMMISSIONED
Wednesday, March 23, 2022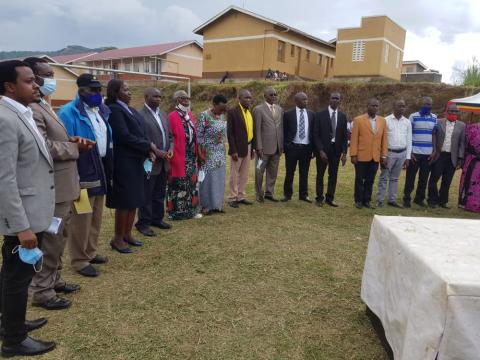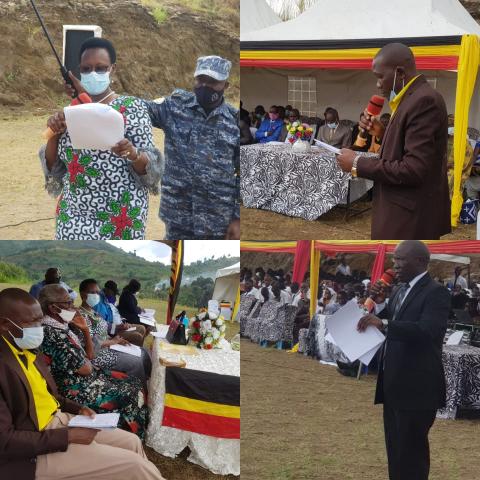 The state minister for Luweero Triangle, Hon. Alice Kabayo, has today officially commissioned Ryeru seed secondary in Ryeru  sub-county, Bunyaruguru County, Rubirizi district.
Hon. Kaboyo who represented the minister of Education and Sports Hon. Janet Museveni as a guest of honor thanked Rubirizi  district leadership, parents, school management, teachers and the community at large for the overwhelming support rendered towards this milestone.
She went ahead and urged everybody to keep concerned and become vigilant for the development of the school and the country at large.
Hon. Kaboyo promised to keep monitoring Ryeru seed school and it will continue to develop to a higher standard like other bigger schools.
She asked parents to continue shaping their children spiritually, financially and morally to make them important people.
Mr. Katumba Gordon the head teacher said that it started in 2016 as a community based Secondary school to provide secondary education closer to over five parishes around it. He added that alot of difficulties came into their ways from the the time they started  but he thanked God that today 23rd March 2022 they have witnessed the commissioning of the school.
The function was honored by, Area Mp representative Hon. Twesigye John Ntamuhiirafor, Representative PS ministry of Education. DEO  RDC, V/Chairman LC iv with his executive members, CAO and some of his technical staff, Religious leaders and many dignitaries.